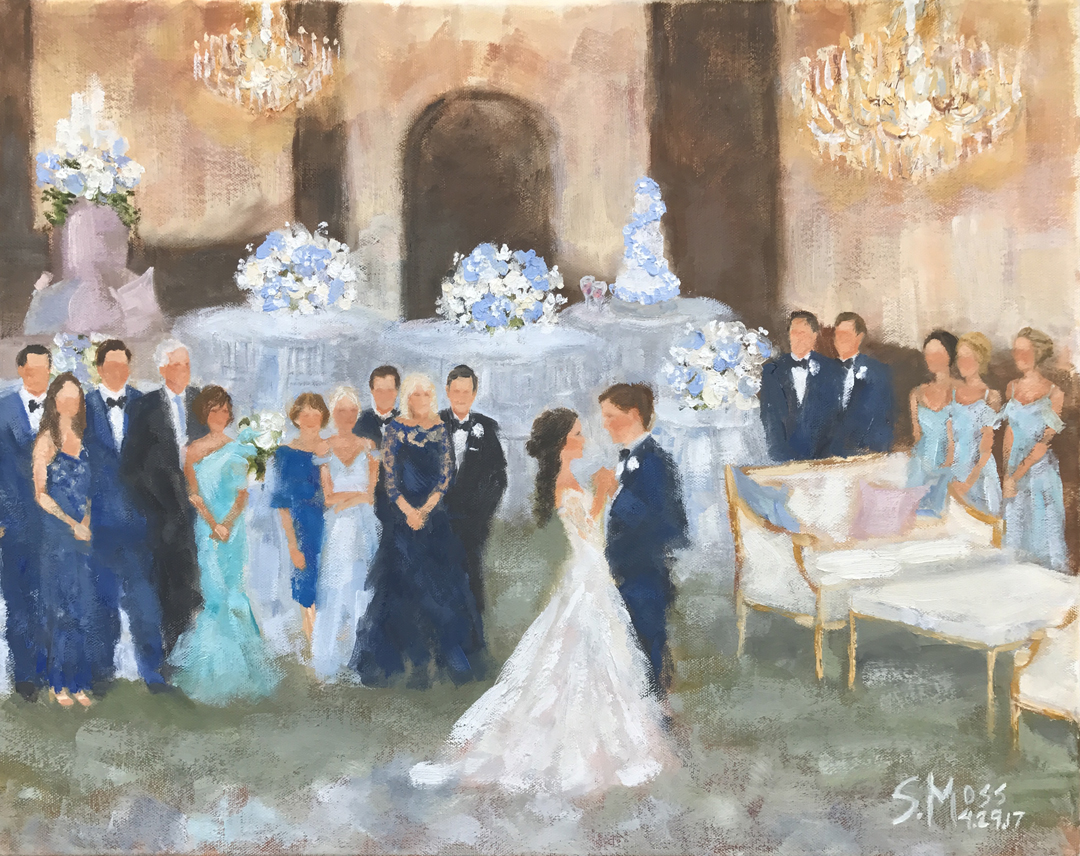 Kelsea and Troy
Dallas Country Club
16"x20"

Elyssa and Nick
Blithewold Mansion, RI
18"x24"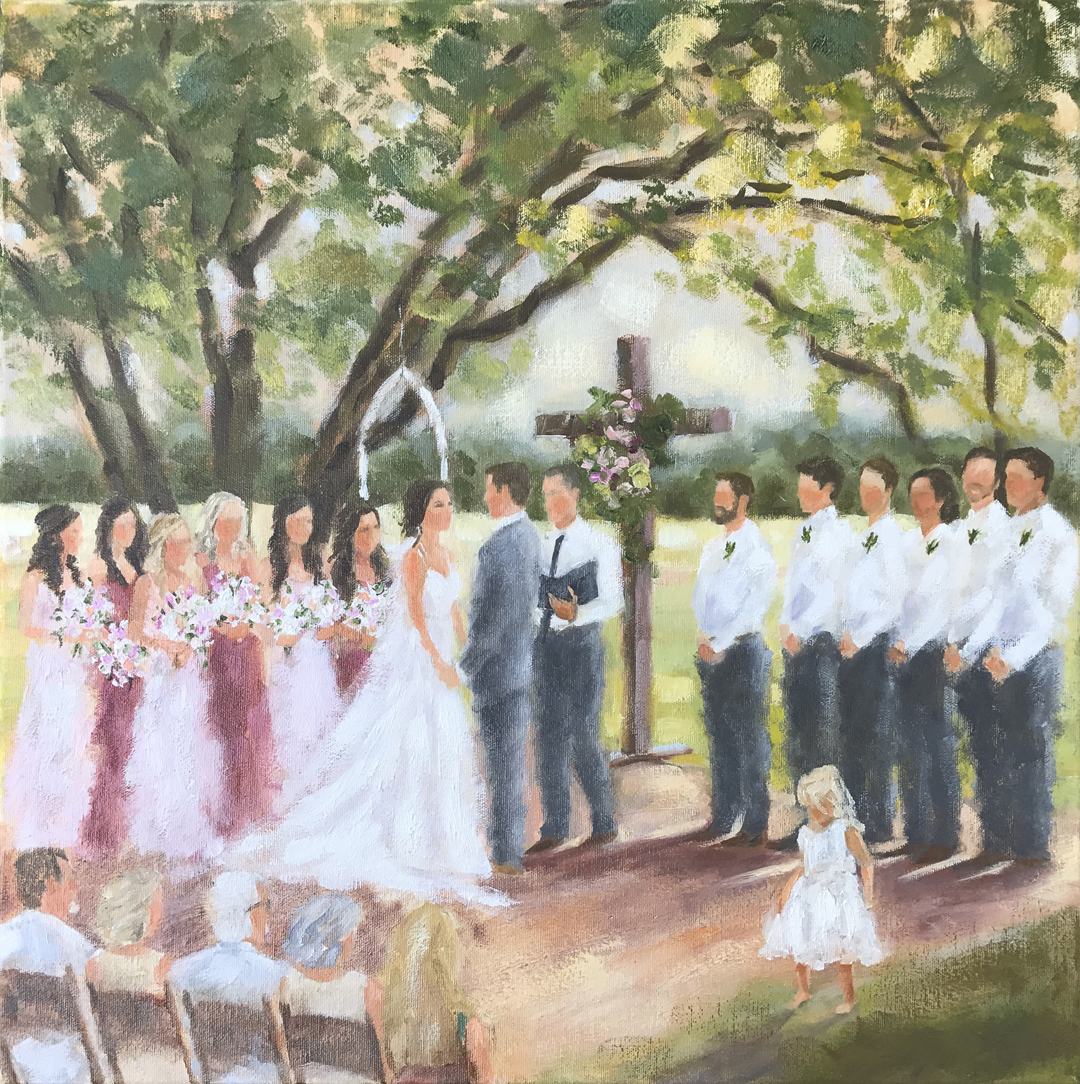 Ashley and Daniel
Duchman Winery, Driftwood, Texas
20"x20"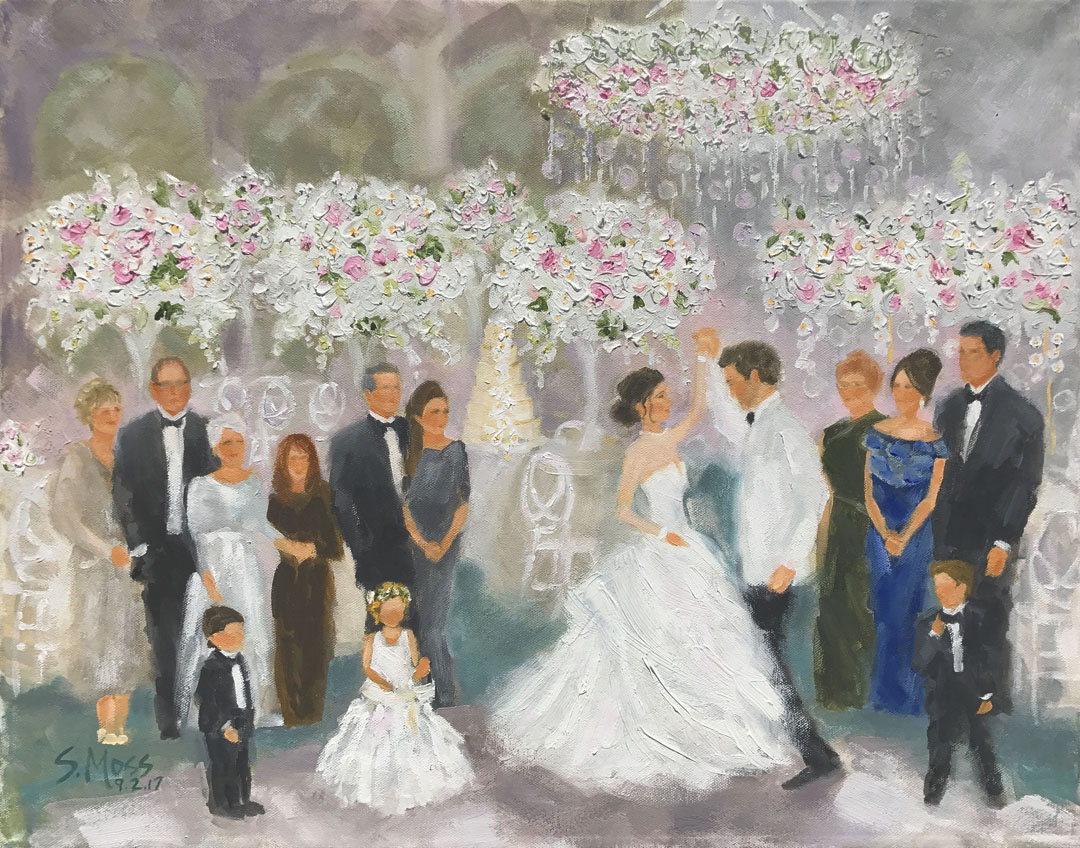 Axie and Tony
Four Seasons, Las Colinas
16"x20"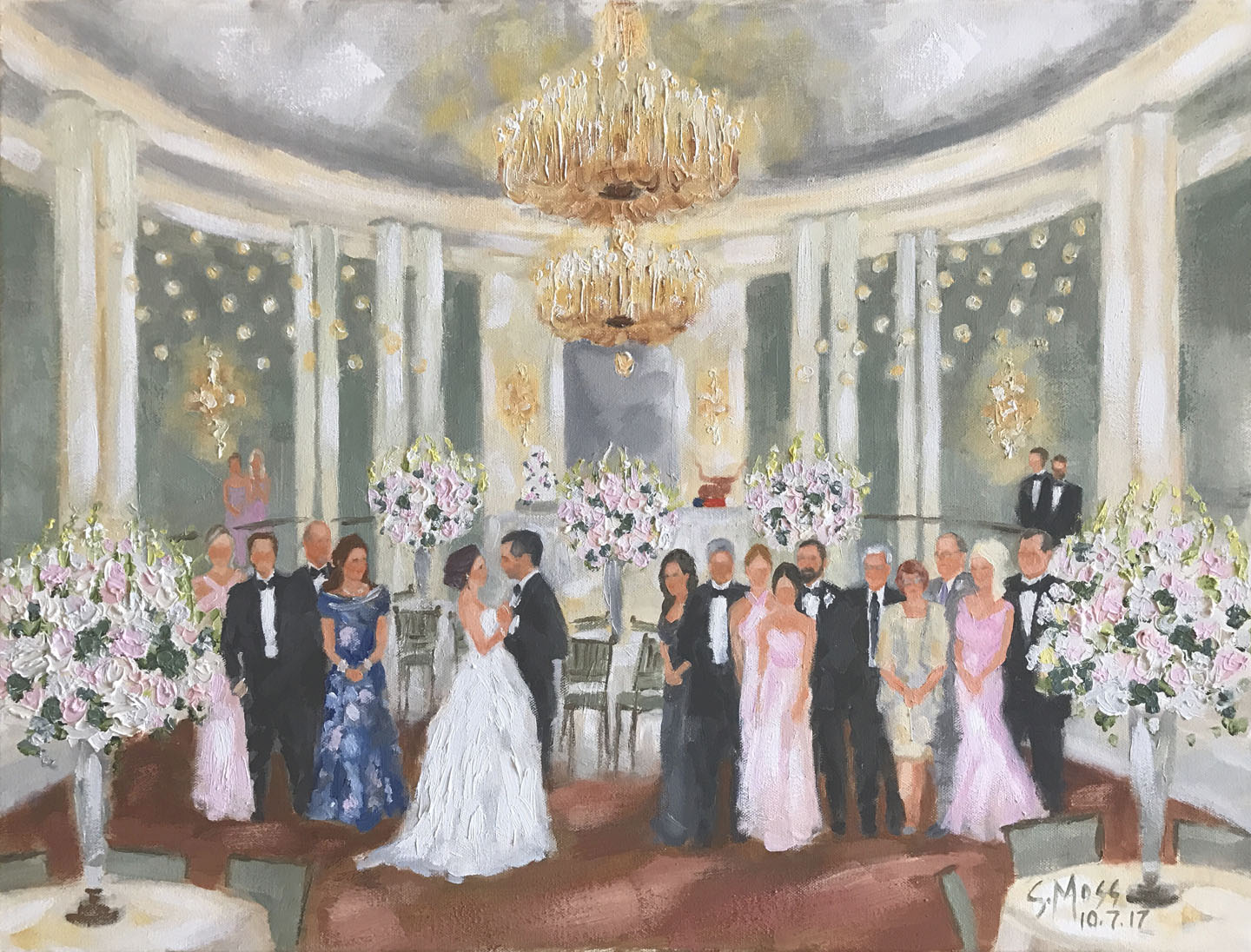 Sara and Garrett
Houston Country Club
18"x24"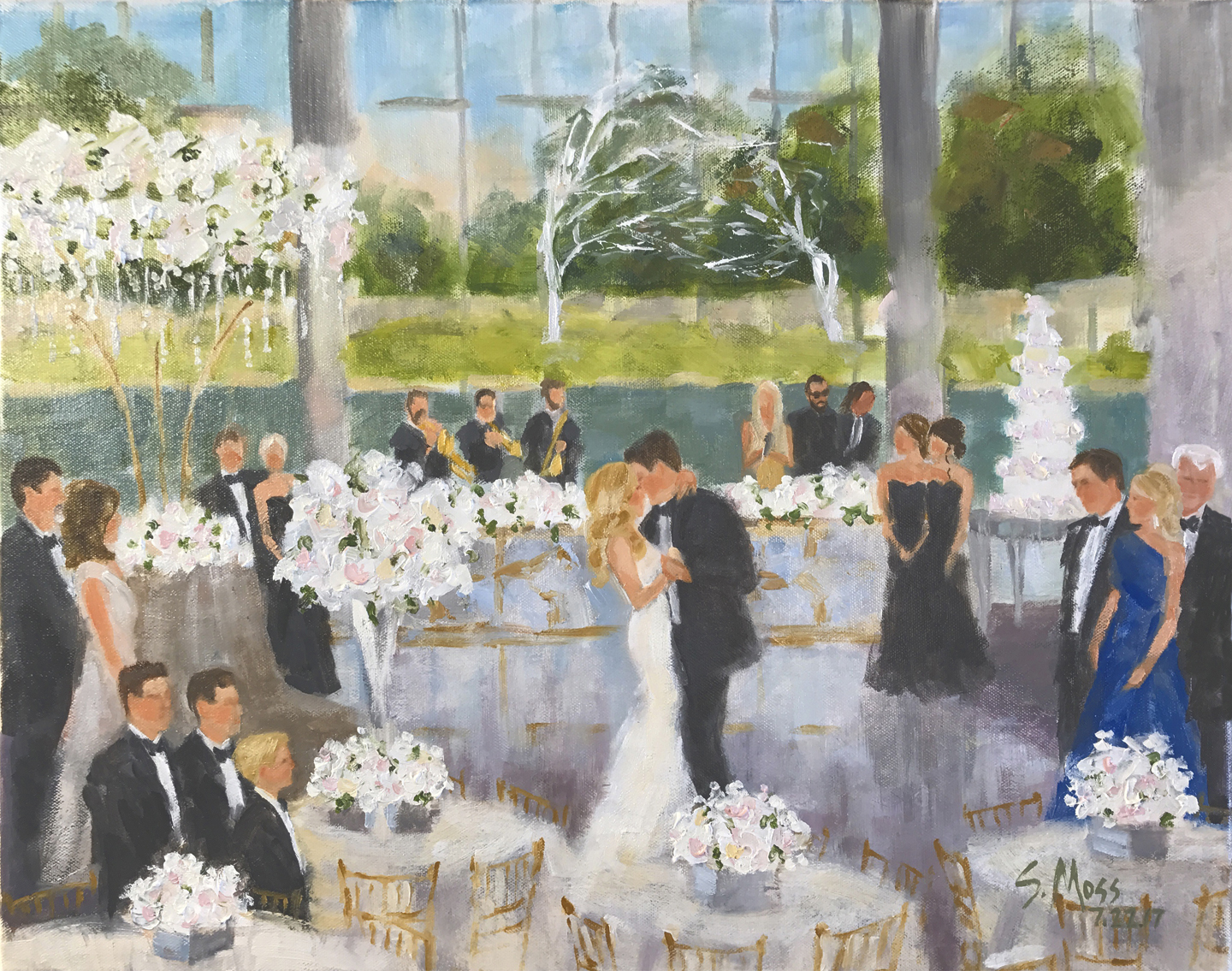 Canon and Tate
The Modern, Fort Worth
18"x24"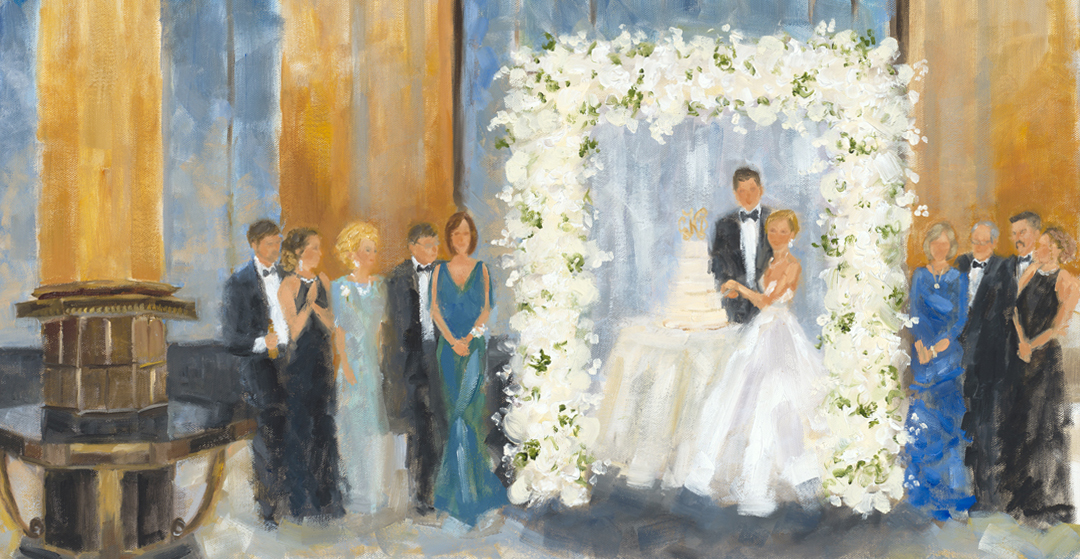 Courtney and Dave (detail)
Dallas, Texas
20"x24"

Kristi and Skyler
Four Seasons, Las Colinas
16"x20"

Aubrey and Zach
Brik, Fort Worth
16"x20"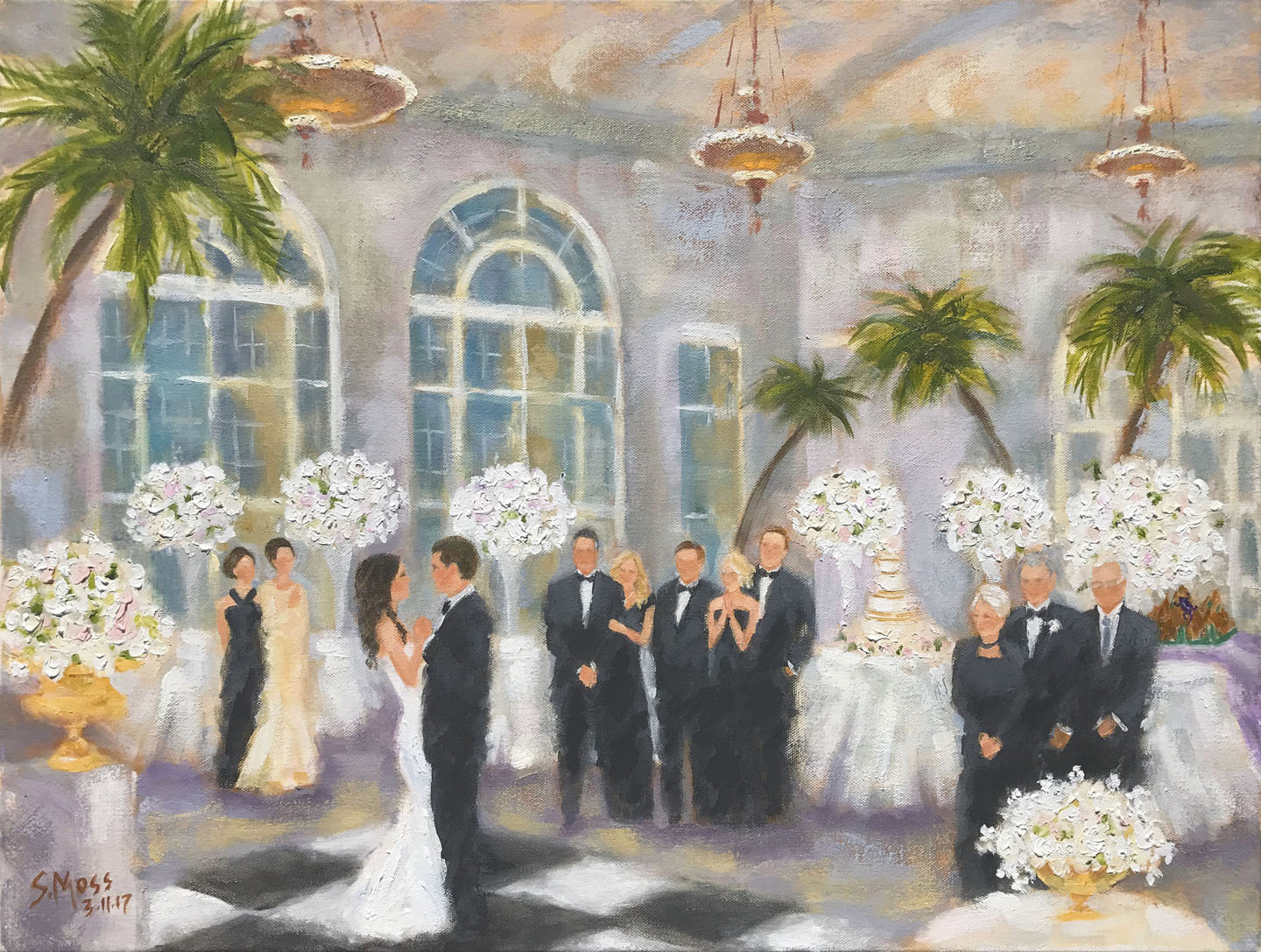 Victoria and Chase
Union Station, Dallas
18"x24"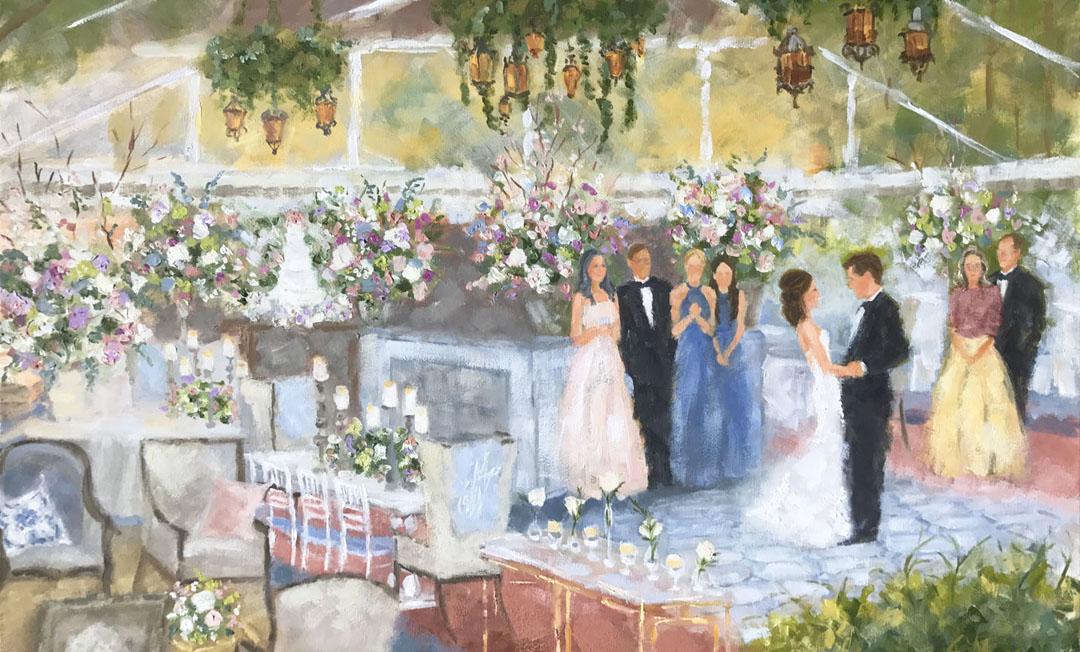 Morgan and Walker (detail)
Bayou Club, Houston
22"x28"

Tyler and Mackenzie Kleinert
Union Station, Dallas
Painting Size: 18x24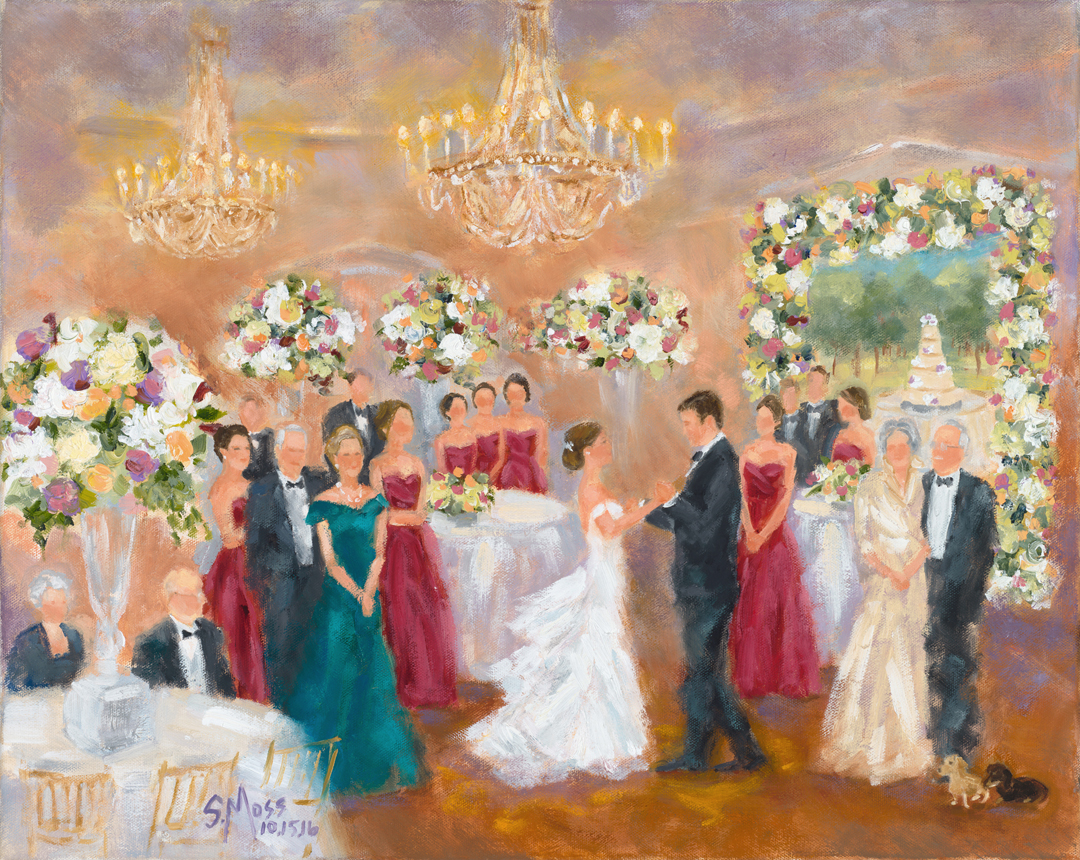 Lizzie and Joe
Brookhollow Golf Club, Dallas
Painting Size: 16x20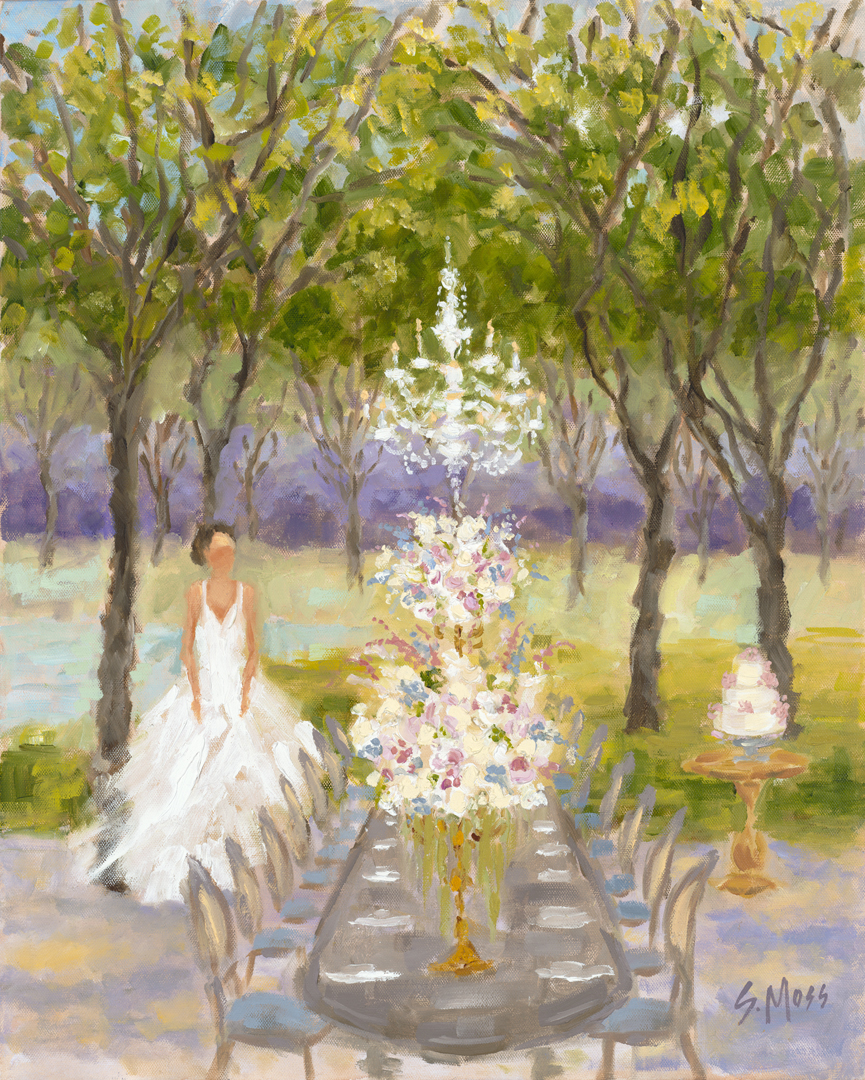 Modern Luxury Bride Event
Marie Gabrielle, Dallas
Painting Size: 16x20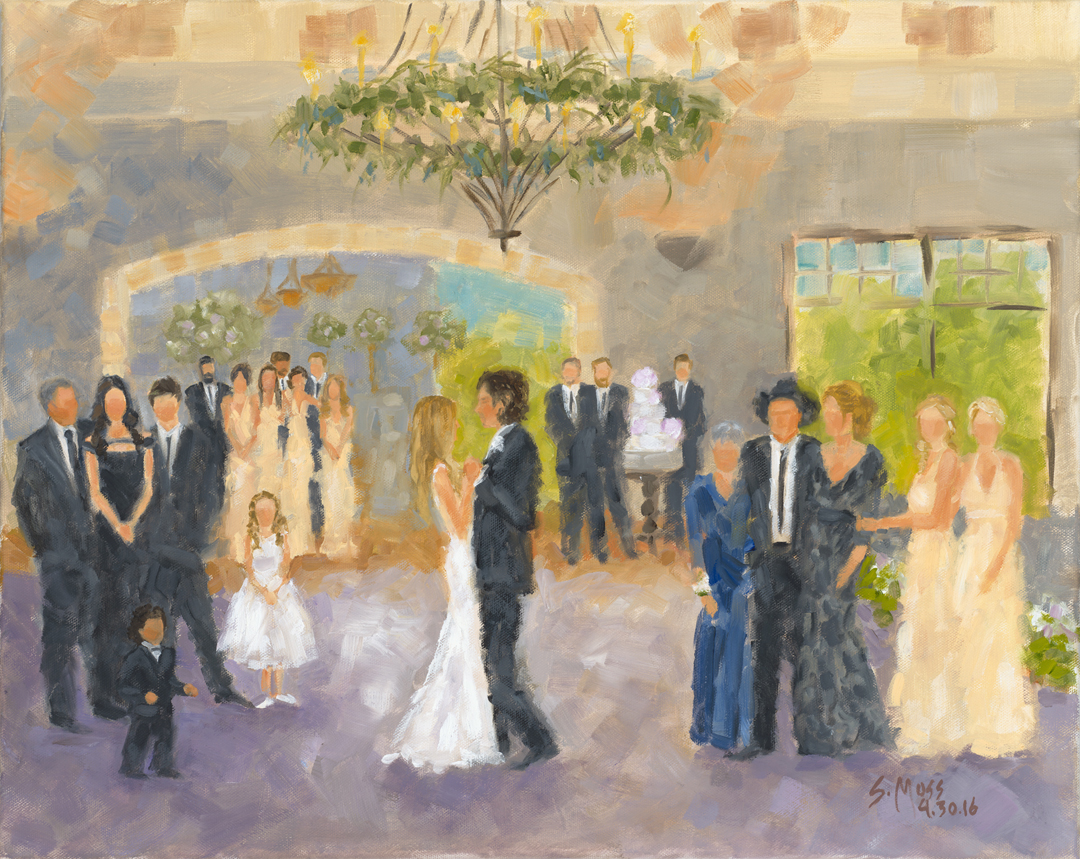 Brandon and Tina
The Club at Carlton Woods-Nicklaus, Houston
Painting Size: 16x20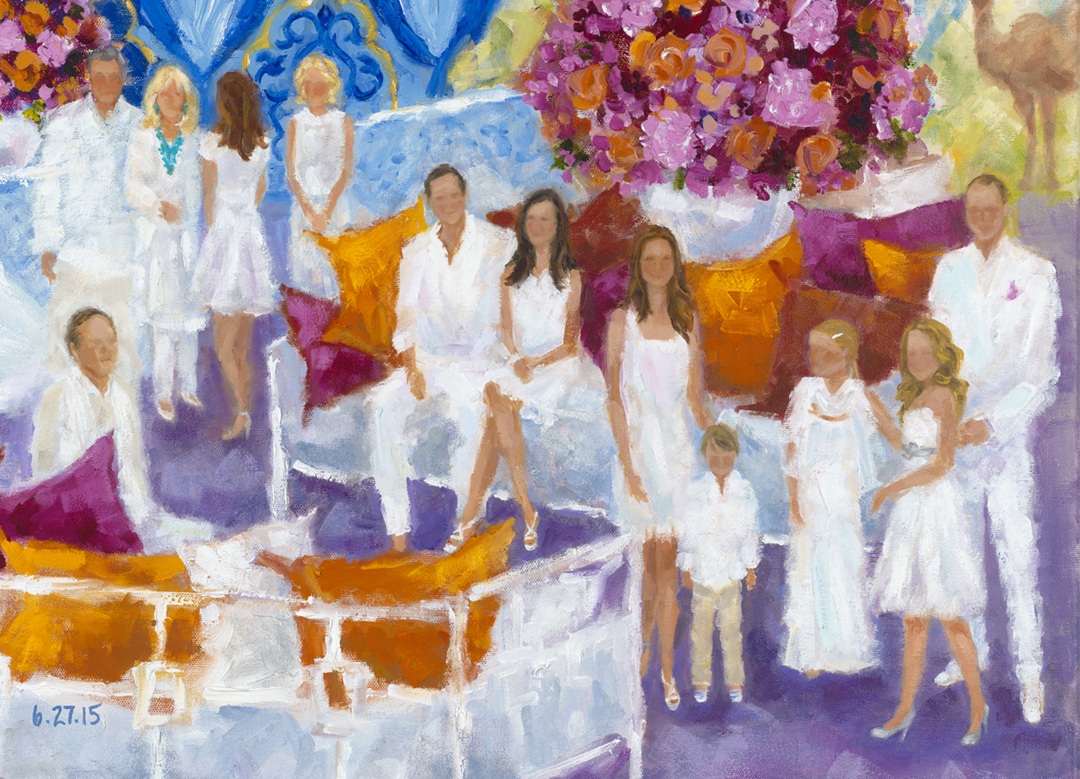 Elisa Hill Summers Birthday Party (detail)
Highland Park Home
Painting Size: 24x24

Amanda and Dominic
St. Regis Hotel, Houston
Painting Size: 24x36

David and Alley
Driskill Hotel, Austin
Painting Size: 16x20

Kimberly and Sam
Citiplace, Dallas
Painting Size: 18x18

Samantha and Rajiv
Omni Hotel, Dallas
Painting Size: 18x24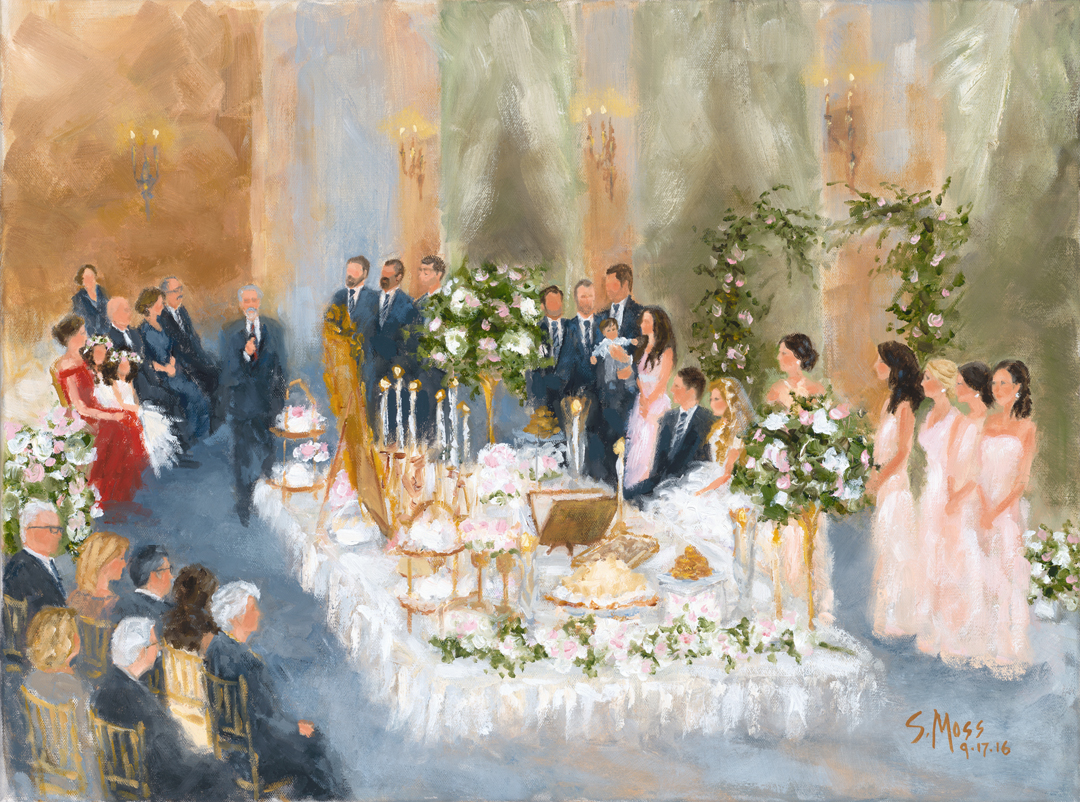 Shirin and Sohrab
Four Seasons, Las Colinas
Painting Size: 18x24
Live Event Painting
Live Event Painting is a unique way to capture special occasions on canvas, such as weddings, receptions, birthday parties and corporate events.
What is the Process?
Before a live event painting commission, I discuss with my client the 'scene' they would like painted and its composition, as well as key people they would like included. I arrive at the event early to set up and begin blocking in architectural elements and decorations. As guests begin to arrive, I start sketching in figures. I paint throughout the evening and take photographs as well so that I can get a good likeness for the figures in the studio.
---
Live Event Painting Details
Starts at $2095. for 16" x 20" painting.
Please call or email for additional sizes and pricing.
Square shapes and gallery wrapped canvases are also available.
Includes:
- Original oil painting on 100% cotton canvas
- Pre-event meeting or phone consultation
- 5 hours attendance and live painting at event
- Touch up and finalization of painting in studio
- Travel costs within 30 miles of Dallas, Texas
- Shipping and insurance included if outside of D/FW area
---
Notecards and Giclée's available
Once complete, you may choose to have notecards made from your painting. Giclée's or reproductions of your painting are also available. Please call or email for pricing.
I am located in Dallas, Texas however, depending on the date, I may be available to travel. Travel expenses are additional to the package price and may include round-trip airfare from Dallas/Ft. Worth, rental car, and 2 night hotel accommodations.
If the date of the event has already passed, I may be able to work from your photos.
I request a 50% deposit to book your date. The balance is due one week before the event.
Contact me at susan@eventpaintings.com or 214-327-6648 for more information or to schedule your event.
To see more event paintings by Susan Moss Cooper, click here.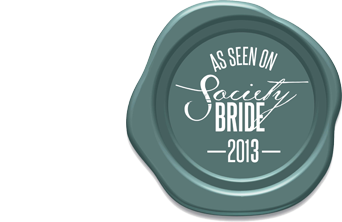 Links
Oil Painters of America
American Impressionist Society
Outdoor Painters Society
Daily Painters of Texas
National League of American Pen Women
Dallas Society of Visual Communications